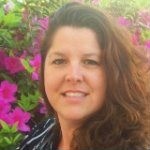 Help us welcome Darlene Donohue to the Alaska Unlimited Realty team.
My name is Darlene Donohue, I am a Coast Guard Veteran, Active Duty Coast Guardsman's wife, and mother of two amazing young adults.
I offer 29 years of military moving experience. My passion and career is being a Licensed Realtor and Certified Consultant. I have been enjoying doing Real Estate for 10 years, six of those years right here in Juneau, Alaska. It is an honor to serve this great community.
My goal is to always make sure your real estate transactions are done with honesty, fairness, integrity, and as stress free as possible.